Creative Solutions

Q1 2020
2020 - Getting Ahead of the Digital Curve.
High Impact, High Reward
Stand out from the clutter of generic ads with high impact mobile ads that drive engagement with your brand and products. Whether you want to grow awareness or drive engagement, we have ad formats that will fit your needs.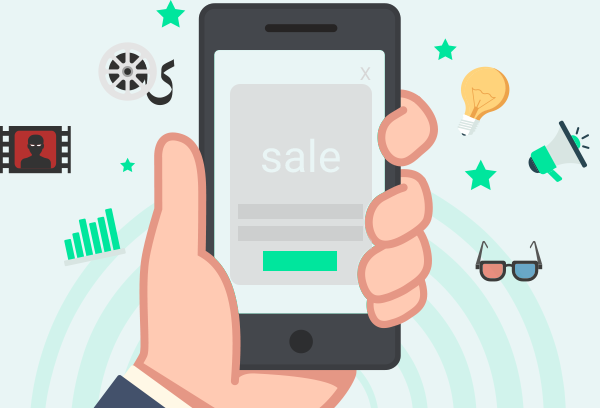 VidSwipe
Responsive Interstitial
Built to maximize screen real estate, grab users' attention with an autoplay video clip that sits on top of rotating gallery with unique calls to action.
Users can choose to watch the full video or learn more about your product or brand.
Benefits
Target multiple audiences with the swipe-able gallery
Use existing video assets
SwipePlay
Reactive Interscroller
Politely catch users' attention as they scroll through content with a video that animates along with the scroll. As users scroll up and down, the video animates forwards and backwards.
Entice users to further engage with your brand with clear calls to action to view full video or to drive to a landing page.
Benefits
Instantly catch a users attention with unique animations
Polite ad placement that invites the user to interact
Use existing video assets
SwipeCarousel
Universal Banner
Helps your brand showcase a range of offerings to drive engagement. Let users explore your brand and highlight your best-performing products. Let users learn more right within the ad unit with interactive hot spots.
Benefits
Showcase multiple products or offerings in one unit
Highlight your best performing products
Drive engagement
Working with Canada's biggest brands and agencies
We believe in the limitless opportunities of mobile advertising. We use the power of customization, education and ongoing market research to help clients and partners navigate the rapidly growing and increasingly complex ecosystem. With 69% of digital spending projected to be invested in mobile by 2019, it is essential that brands and publishers place an increased focus on the limitless opportunities mobile has to offer.